Juliette in Opernhaus Zürich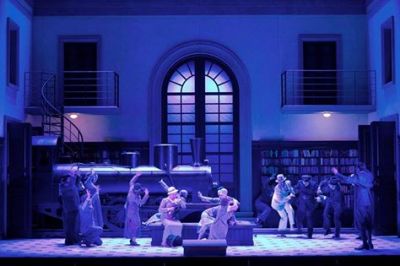 Juliette is "is the only thing I would like to hear again before I join the angels..." said Martinů in autumn 1958, almost a year before he died in Switzerland in August 1959. The opera was premiered in Prague's National Theatre in March 1938 with the author and his wife present.
The Zurich production will run for a total of eight performances, until 4th March. It is directed by Andreas Homoki and conducted by Fabio Luisi, the Grammy-Award wining principal conductor of Metropolitan Opera and the General Music Director of the Zurich Opera.
For tickets and more information on Opernhaus Zürich, click here.
Click here to watch conductor Fabio Luisi and director Andreas Homoki discuss Martinů and Juliette (in German only).