What Men Live By at the Golden Prague 2018
A new TV one-act opera by Bohuslav Martinů What Men Live By will have its premiere on September 21 at 19.30 at the New Stage of the National Theatre in Prague. It will be screened at the International Televison Festival Golden Prague which is organised by Czech Televison.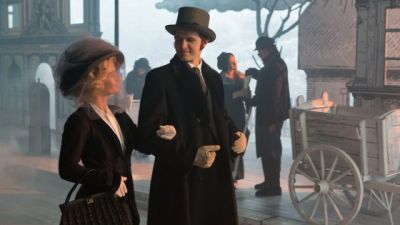 The pastoral opera What People Live By, H 336 was completed by Bohuslav Martinů in 1952. It has its premiere in the USA in the Czech Republic it was heard in 2014 for the last time, when Jiří Bělohlávek introduced it with the Czech Philharmonic in the English original. From this concert in Rudolfinum also comes the recording used in the television version. The director of the opera is Jiří Nekvasil, who has already prepared for the Czech Television Martinů's opera "Tears of the Knife" and "The Voice of the Forest" and the mechanical ballet "The Amazing Flight ". The opera will be featured as part of the festival competition, in which Nekvasil won the Silver Crystal in 1999 for his Tears of the Knife and Ballet The Amazing Flight.
The screening is free but reservation via infogoldenprague@ceskatelevize.cz is required.
B. Martinů: Čím lidé žijí / What men live by (interview Jiří Bělohlávek) from Česká filharmonie / Czech Phil on Vimeo.