The new Martinů Revue 3/2020 was just released
The last issue of the Martinů Revue of the 2020 was just released. You can find there an interview with Frank Peter Zimmerman and Jakub Hrůša about their new CD with Violin Concertos by Martinů, and a portrait of musicologist Jaroslav Mihule, who celebrated his 90th birthday recently.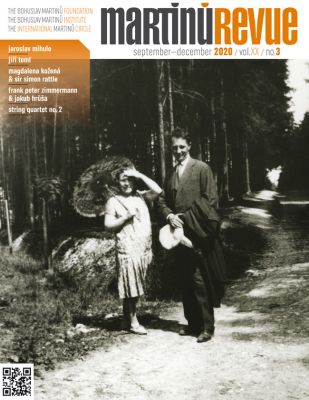 In this issue you can also find a review of the recital given by Magdalena Kožená and Sir Simon Rattle on Brno and a text by Aleš Březina about the newly-discovered version of the String Quartet No. 2, H. 150, which had its digital world-premiere in December at the 25th anniversary concert of the Bohuslav Martinů Institute. You can find more about the current issue of the magazine here.