Just released: new book "Hrůša on Martinů"
Jakub Hrůša, the president of the International Martinů Circle, is more than just a brilliant conductor, he is also an excellent wordsmith. This fact is self-evident in a new book titled Hrůša on Martinů, which compiles the conductor's unique texts about Martinů. The publication includes Hrůša's article on Jiří Bělohlávek, who was his mentor and close friend, and an interview conducted by Aleš Březina, Director of the Bohuslav Martinů Institute, who initiated the writing of the essays.
The book is available exclusively via our e-shop.
It is richly illustrated with photographic documentation and has a bilingual structure with parallel Czech and English texts.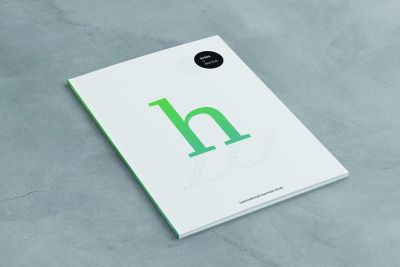 Hrůša has been in close touch with institutions connected to Bohuslav Martinů since 2003, especially with the musicological Bohuslav Martinů Institute and the International Martinů Circle, which he chairs. Jakub Hrůša regularly conducts Martinů's works and has had the opportunity to perform them with world-leading orchestras. He is rightly regarded as one of the world's best conductors and experts on the Polička-born composer.

Most of the texts are from 2014, when Hrůša wrote his essays in regular instalments for the International Martinů Circle. It is thus also something of a conductor's artistic diary.

The author approaches the person of Martinů from various perspectives – he muses over some of the composer's works, the "limits" of popularity of both Martinů and another prominent Czech composer of the twentieth century, Leoš Janáček, he offers a sneak peak behind the musical scene when sharing his experience with rehearsing Martinů's music with various orchestras from all over the world, comparing European, American, and Asian ensembles, and he considers the importance and meaning of contemporary music criticism. The final text is a New Year's Eve riddle that conceals the titles of almost all of Martinů's 400+ compositions.