Martinů on Prague Spring Music Festival 2014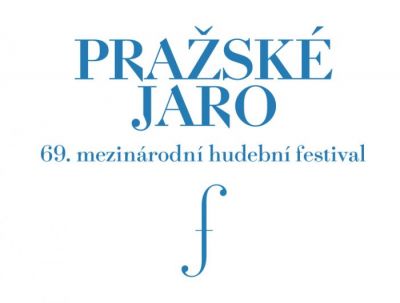 December 2013 saw the official unveiling of the programme of the 69th Prague Spring International Music Festival.The Czech capital will receive, San Francisco Philharmonic or Lang Lang together with Wiener Philharmoniker, among others. Attractive schedule will feature lots of Martinů works performed during seven festival nights in total. Works on programme include La revue de cuisine, H 161 performed by the Czech Nonet or Sonata No. 3, H 303 performed by the world-famous German violin player Julia Fischer. Only a day after, the Julia Fischer Quartet has chosen String Quartet No. 5, H 268.
Take a brief look on concerts that will feature Martinů's works during the Prague Spring Festival 2014:
13th May 2014, 4 PM and 8 PM, Rudolfinum
Prague Spring International Music Competition, final round, OBOE
Concerto for Oboe and Small Orchestra, H 353
Prague Chamber Orchestra, Petr Louženský (conductor)
21st May 2014, 8 PM, Municipal House
Intermezzo, H 330
Moravian Philharmonic Olomouc, Petr Vronský (conductor), Mischa Maisky (violoncello)
24th May 2014, 8 PM, St Agnes' convent
Martinů Voices - Tribute to Jan Novák
Czech madrigals, H 278
Prague Philharmonic Choir, Lukáš Vasilek (chormaster), Clara Novakova (flute), Dora Novakova - Wilmington (piano), Jan Vobořil, Petr Hernych, Jindřich Kolář, Zdeněk Vašina (French horns)
26th May 2014, 8 PM, Rudolfinum
Sonata No .3, H 303
Julia Fischer (violin), Milana Černjavska (piano)
27th May 2014, 8 PM, Rudolfinum
String Quartet No. 5, H 268
Julia Fischer Quartet: Alexander Sitkovetsky (violin), Andreas Janke (violin), Nils Mönkmeyer (viola), Benjamin, Nyffenegger (violoncello)
31st May, 6 PM, Prague Academy of Music
La revue de cuisine, H 161
Czech Nonet, Adam Ježek (piano), Marek Zvolánek (trumpet)
1st June 2014, 11 AM,
Piano Trio in D minor, H 327
Trio Martinů
For more information on the concerts and the festival, follow the Prague Spring Festival official website.