"MARTINU ON THE STREET": Michal Masek plays Bohuslav Martinu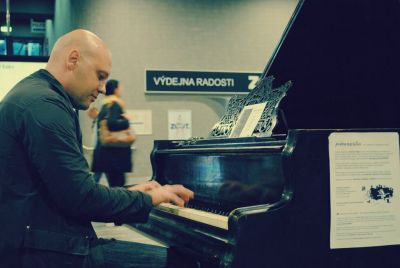 8 August marked 54th anniversary since the death of Bohuslav Martinu - one of the most important Czech modern classical music composers. Let's remember his legacy and meet for a brief concert set up as part of Piána na ulici/Pianos on the street project (more info below) and listen to the author's selected piano works performed by the top Czech pianist, Michal Masek.

This Thursday 19 September, at 19,00 , the Main Train Station in Prague will be taken over by Pianos, Masek and Martinu!