New CD is released together with the latest issue of Martinů Revue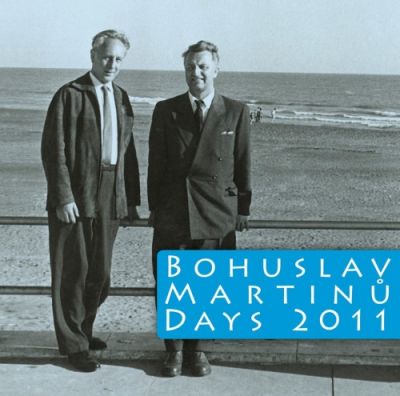 Together with the latest issue of Martinů Revue, a new CD is released under Bohuslav Martinů Foundation, bringing you the best moments of Martinů Days 2011 as well as two historical recordings - Nonet No. 2 from 1960 and Opening of the Wells from 1956 performed by Kühn Children's Choir. This recording, the first of its kind after being published almost sixty years ago, is an extremely precious one. The CD also includes Fantaisie e toccata for piano performed by Lenka Korbelová and above all a new concert interpretation of Les Mains, a newly discovered ballet, which premiered on 18th December 2011, by Prague Chamber Philharmonic under Jakub Hrůša.
The exclusive CD is a supplement of the extended summer issue of Martinů Revue which is out on 22nd July 2013. You can order it here.