Jakub Hrůša - new Chief Conductor of the Bamberg Symphony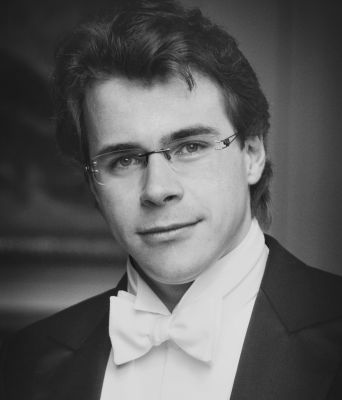 On 7 September 2015 in a press conference, president of International Martinů Circle Jakub Hrůša was introduced by Bavaria's Minister for the Arts, Dr. Ludwig Spaenle, together with Marcus Rudolf Axt, Chief Executive, as a new Chief Conductor of the Bamberger Symphoniker - Bayerische Staatsphilharmonie. From autumn 2016, he will assume musical direction of the Orchestra.
Jakub Hrůša will first conduct the Bamberger Symphoniker - Bayerische Staatsphilharmonie in the current season between 12 and 14 November, with the concert featuring pieces by Josef Suk, Hector Berlioz and Dmitry Shostakovich. If you want to see Jakub Hrůša performing Bohuslav Martinů's music, on 23 and 24 October he will present in Geneva with the Orchestre de la Suisse Romande the Parables, H 367. On 8 January he will conduct in Paris the Orchestre Philharmonique de Radio France performing the Double Concerto for Two String Orchestras, Piano and Timpani, and La Bagarre. On 15 January 2016, Hrůša will conduct the same orchestra at a concert featuring the Fantaisies symphoniques (Symphony No. 6) and the Concerto for Cello and Orchestra No. 1, with the soloist Johannes Moser.
And now you can play a new CD, which Jakub Hrůša and violoncellist Johannes Moser had recorded this September.