22nd Martinů Festtage 2016: How was the festival?
22nd festival with Martinů's music has come to an end in Basel, Switzerland. It had offered a wide range of events connected with the Czech composer including: chamber concert with music for violin and viola, opera Tears of the Knife, H 169, with Czech director Jiří Menzel, jazz concert with Ondřej Havelka, screening of the Martinů's pieces, family concert or an exhibition.
Full program of the festival is here.

Robert Kolinsky © Benno Hunziker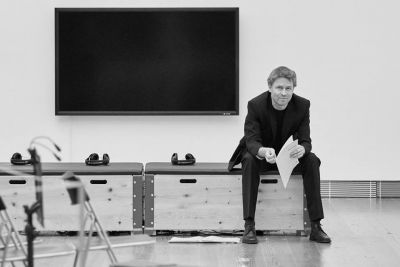 Thomas Zehetmair - violin, Ruth Killius - viola © Benno Hunziker
You can find more photos from the festival on Bohuslav Martinů's offical Facebook page.
Press (only in German):
Swing reimt sich auf Messerkling
Basler Zeitung, 11 November 2016, Simon Bordier
Gehenkter als Liebhaber
Basler Zeitung, 14 November 2016, Sigfried Schibli
Die Liebe zu den Toten
Basellandschaftlische Zeitung, 14. November 2016, Jenny Berg
Jedes Werk von Bohuslav Martinů ist einzigartig
Basellandschaftliche Zeitung, 10 November 2016, Jenny Berg
© Benno Hunziker