Album with works of Vítězslava Kaprálová received Diapason d'Or
New album with complete piano music of Bohuslav Martinů's pupil Vítězslava Kaprálová has received the prestigious Diapason d'Or.​ This CD released by Naxos contains world premiere recordings performed by Czech pianist, harpsichordist and Martinů specialist Giorgio Koukl who also recorded his complete solo piano works and now records Martinů's Complete Songs for Naxos with mezzosopranist Jana Hrochová.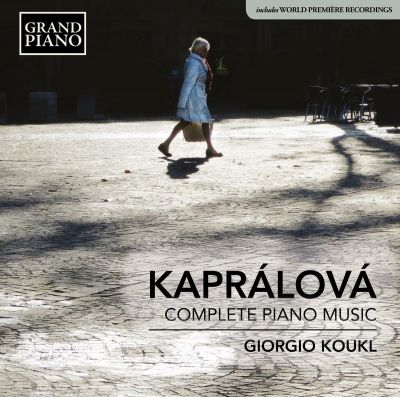 "Koukl's vivid play full of fantasy underlines uniqueness of Grotesque Passacaglia, Three Piano Pieces op.9, Two Bouguets of Flowers from 1935 and few other miniatures (Ostinato Fox, Festive Fanfare). We also discover, thanks to him, two major pages full of juvenile energy, fresh and bold ideas: the four beautiful April Preludes op. 13 (1937) and Variations sur le carillon de l'eglise St.-Etienne du Mont op. 16 (1938), perfect illustration of quite exquisite musical expression of young Czech, with its original harmony," writes Patrick Szersnovicz in a review for Diapason, May 2017.
You can order the album or find out more about it here.