Operatic masterpiece Juliette 'dusted off' in New York
The US premiere of the Czech version of Bohuslav Martinů's opera Juliette took place on Friday, 22 March in Carnegie Hall. The performance of the American Symphony Orchestra, conductor Leon Botstein, soloists Aaron Blake, Sara Jakubiak, David Cangelosi, Alfred Walker and many others, reviewed, for instance, New York Times and Opera Wire.
© Matt Dine / American Symphony Orchestra
'Leon Botstein Dusts Off a Surreal 1930s Opera'
by Anthony Tommasini / The New York Times
"Leon Botstein, the conductor and tireless champion of overlooked works, considers "Julietta" an operatic masterpiece that at least deserves a place in the repertory. On Friday at Carnegie Hall, he made his case by leading a winning cast and the American Symphony Orchestra in a vibrant concert performance," writes Anthony Tommasini from New York Times, "I hope these dedicated singers get a chance to perform their roles again. Mr. Botstein has done his part by bringing a worthy and original opera to attention."
'A Powerful U.S. Premiere Of A Rare Czech Opera'
by Jennifer Pyron / Opera Wire
"The American Symphony Orchestra, conducted by Leon Botstein, concluded its 2018-19 season at Carnegie Hall with a much anticipated and unique Czech version of Bohuslav Martinů's opera "Julietta." With the title role sung by American soprano Sara Jakubiak and the role of Michel sung by Met Opera artist Aaron Blake, the opera revival was geared towards success from the start."
© Matt Dine / American Symphony Orchestra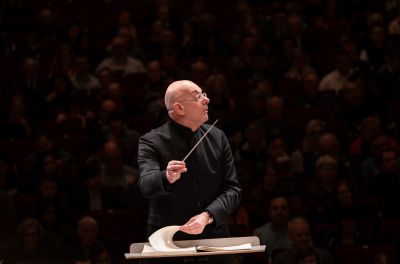 Also Aaron Blake (Michel), tenor and singer of the Metropolitan Opera, expressed enthusiasm for the performance on his Facebook profile: "It took me a full 24 to process this event we accomplished on Friday. The music and this incredible experience is still cycling in my head. The American Symphony Orchestra presented The US Premiere of "Key of Dreams" in Czech at Carnegie Hall with a truly remarkable collection of colleagues (…) Maestro Botstein lead us fearlessly through the entire journey including our double duty day on Friday and had the orchestra playing this score absolutely stunningly. (…) It was our collective energies along with God's that guided us through this larger than life experience and ultimately to our success on Friday."
© Matt Dine / American Symphony Orchestra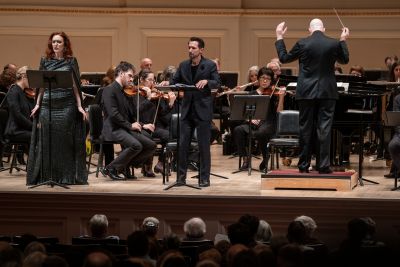 There will be plenty of performances of Juliette in the Czech Republic in this and upcoming seasons. On April 11th, the production of Juliette by the SKUTR duo in the National Moravian-Silesian Theater will be premiered in Ostrava, on June 14th, premiere of The Human Voice / Three Fragments from Juliette directed by David Radok will take place in Brno, and in December, National Theatre in Prague will offer two additional performances of Zuzana Gilhuus's production of Juliette.