The exhibition dedicated to Martinů titled Czenglishman in New York starts today in the Czech Center in NY
This year marks 80 years since the journey of Bohuslav Martinů to New York and 65 years since his definitive return to Europe from the States. Czech Center New York hosts an exhibition on this occasion available to public visits in person as of 15th of June 2021.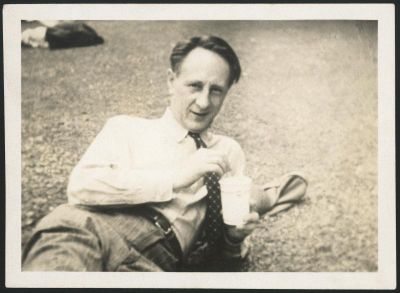 The exhibition opening, which takes place today, will be accompanied by performances by New York musicians Clara Kim and Liuh-Wen Ting and a speech by Michael Beckerman – Professor and the Chairman of the Department of Music at New York University and an expert on Czech music.
This exhibition will take Martinů back to the bustling metropolis where he enjoyed many of his greatest musical achievements. Having lived in Paris since 1923, the Czechoslovak composer was eventually forced to flee Nazi occupation in France. Leaving the French capital behind, he traversed the Atlantic Ocean by ship on the Exeter, arriving on Ellis Island on March 31, 1941 as a refugee. While living out his new life in the Big Apple, Martinů quickly catapulted into classical music stardom, earning the title of one of the most prominent living composers of his time. In his heyday, his works could be heard at every major music venue in the country, all performed by the nation's best soloists, chamber ensembles, and orchestras of the era.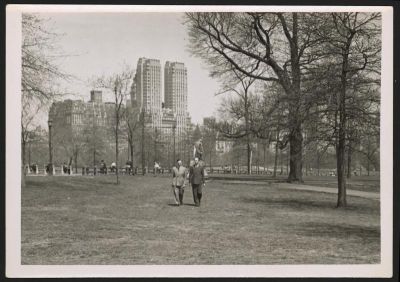 Martinů would later go on to teach composition at the Mannes School of Music in New York for a number of years and twice at the summer music academy in Tanglewood, Massachusetts. He influenced a whole generation of American composers, but even his success couldn't stop him from growing homesick. Beginning in the 1950s, he was increasingly preoccupied with relocating back to Western Europe: "…the endless avenues and streets of New York are not exactly the best source of inspiration, (…) eventually the city begins to take its toll, the skyscrapers come crashing down on you and you feel like you're trapped. (…) No, I can't say all my memories of New York were filled with sunshine and rainbows. Frankly, it was best for me not to think at all and just keep myself busy." This exhibition was put together by the Czech Center New York in close cooperation with the Bohuslav Martinů Institute in Prague as part of the program cycle 2021: The Year of Martinů in America. It captures an important American period in the composer's life (from 1941 to 1953 and briefly in 1956).
An integral part of the exhibition is a special photo project entitled Martinů in America, put together by New York-based Czech photographer Kateřina Dvořáková Manková in the Spring of 2021.
Kateřina Dvořáková Manková is a native of the region of Moravia. She is a member of the UNSRC Photographic Society in NY and the winner of the institution's competition for the best photography in 2019. She has several successful exhibitions of her photography work in local galleries in the Czech Republic under her belt.
The exhibition will take place in the Czech Center New York gallery and will be available to visist in person from 15th of Jun until 2nd of September 2021 with opening hours on Tuesday, Wednesday and Thursday from 1:00PM - 6:00PM and will be also presented online on this webpage during the summer. For detailed info, visit the website of the Czech Center New York.