Jan Novák and Bohuslav Martinů in the Czech Museum of Music on 16 February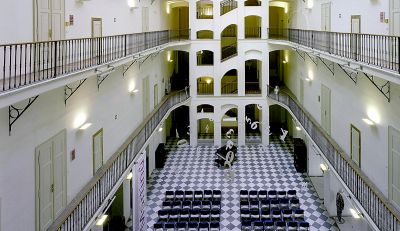 DORA NOVÁK-WILMINGTON AND CLARA NOVÁKOVÁ: HOMAGE TO JAN NOVÁK AND BOHUSLAV MARTINŮ
Moravian composer Jan Novák was in 1947 given opportunity to travel to the USA, where he had a chance to study under Aaron Copland and for some time privately under Bohuslav Martinů. Martinů taught Novák for only half year but his impact on Novák's way of composing lasted for a long years.
We would like to invite you to the concert devoted to the both teacher and pupil. It will take place on February 16th at 7.00 pm in the Czech Museum of Music (Karmelitská 2/4,118 00 Prague 1).
You will have chance to hear compositions for piano and flute from Jan Novák and Bohuslav Martinů performed by Novák´s daughters, well-known flutist Clara Novak and pianist Dora Novák-Wilmington, who studied under Rudolf Firkušný.