Supervisory Board
MEMBERS

Jiří Teml,
composer and dramaturgist ▼
Jiří Teml
Jiri Teml was born in Vimperk. He graduated from the Higher Economy School and privately studied musical disciplines with Dr. Bohumil Dusek and composition with Jiri Jaroch. Between 1976 and 1980 he worked as a music repertory adviser and as Head of Music at Czechoslovak Radio in Plzen. Since 1980 he has worked as a music repertory adviser at Czech Radio in Prague. He also systematically works as a composer. He has garnered many awards in domestic and foreign composers' competitions. His compositions are performed home and abroad.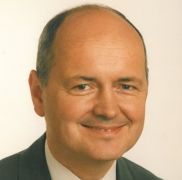 PhDr. Ivan Ruml,
music editor and opera expert ▼
PhDr. Ivan Ruml
The Czech journalist, opera specialist, radio programme and television documentary writer Ivan Ruml was born in České Budějovice, studied at the Prague Conservatory and the Faculty of Arts of Charles University (history of music and history of theatre). He has worked as a copy editor at the Czechoslovak News Agency, music journalist at Czechoslovak Radio, dramaturge at the Supraphon label, editor-in-chief of the Musica magazine and programme dramaturge of Czech Television.
At the present time, he prepares for Czech broadcasting Saturday direct transmission from the Metropolitan Opera in New York, as well as the programme menu of the European Broadcasting Union and Saturday opera evenings on the Czech Radio – Vltava station. For 11 years, he created the Krásné hlasy (Beautiful Voices) programme, broadcast every Sunday afternoon. He collaborates with Czech Television as a screenwriter and spokesperson of the Zlatá Praha (Golden Prague) international television festival, focused on music programmes. Ivan Ruml created a TV documentary about the festival's history. Furthermore, he has made a documentary about Libuše Domanínská, a Czech Janáček singer, a television programme on the history of the operas The Bartered Bride and Libuše, conducted an hour-long interview with the legendary soprano Dame Joan Sutherland within the "Europeans" cycle and prepared a documentary on the 2008 Paris staging of The Bartered Bride. For a number of years, he worked as spokesperson of the Czech Chopin Society, about which he created an hour-long documentary in the anniversary year of 2010. At the present time, he works as a dramaturge of the Czech Television archives. He has written numerous newspaper and magazine articles on classical music.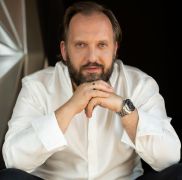 PhDr. Ludvík Kašpárek,
musicologist and journalist ▼
PhDr. Ludvík Kašpárek
Dr. Ludvik Kasparek has many years of experience in Czech music life. He works as a music critic and writer in daily and expert press, he is also the author of expert texts in the concert programs of the Czech Philharmonic Orchestra and Prague Symphony Orchestra (FOK). For many years he worked as a writer at Czech Radio.
During the years 1992-1999 he was a spokesman of the Czech Philharmonic Orchestra and he presented public general rehearsals and a series of concerts for young listeners. In September 1999 he became the Director of North Bohemian Chamber Philharmonic Orchestra Pardubice.