Bohuslav Martinů and Prague Spring Festival 2020
In 2020, the Prague Spring International Music Festival will be celebrating its 75th anniversary. The Berlin Philharmonic has accepted an invitation to the Prague Spring Festival, and under its new chief conductor Kirill Petrenko, the orchestra will break with tradition by opening the festival on 7 May (7/5), a date that symbolically commemorates the festival's 75th anniversary. Overall, the festival will offer 53 classical music concerts, including the concerts with the music of Bohuslav Martinů, whose compositions will be performed at concerts of PKF - Prague Philharmonia (Toccata e due canzoni) and the Prague Symphony Orchestra (La Bagarre).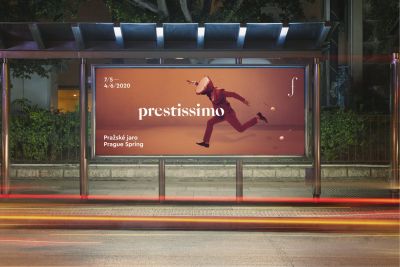 On May 25th 2020, the Prague Symphony Orchestra with conductor Peter Oundijan will perform La Bagarre, H 155 by Bohuslav Martinů. The printed programme text for the world premiere of this nine-minute composition contains the composer's own characterisation: "La Bagarre (The Tumult) is packed with a sense of motion, exuberance, crushing tumult. It is the movement of large crowds in an uncontrolled, violent race. […] It is a boulevard, stadium, crowd, multitude, which is in a delirium and dressed as one body. It is chaos dominated by all the emotions of enthusiasm, struggle, joy, sorrow, surprise. It is chaos controlled by a common sensibility, an invisible union that urges everything forwards, that moulds the vast mass into a single element, full of unexpected, uncontrollable events."

Some four days later, on May 29th, PKF – Prague Philharmonie will perform Martinů´s Toccata e due canzoni, H 311 in Rudolfinum under the baton of conductor Jiří Rožeň.
For this jubilee year, the festival has given itself a gift in the form of a CD with archival recordings of concerts from the first years of the festival, taken from the archives of Czech Radio. Among the recordings is also an unique one with the Czech premiere of Bohuslav Martinů's First Symphony, H 289 from 1946, as performed by the Czech Philharmonic led by Charles Munch. The album is available here.