8th Benefit Concert for the Bohuslav Martinů Institute
will be held on 8 November 2022
Violoncellist Petr Nouzovský and pianist Martin Kasík will perform at the eight benefit concert for the Bohuslav Martinů Institute. The concert will take place on Tuesday 8 November 2022 at Profesní dům, Malostranské Square in Prague.
Petr Nouzovský & Martin Kasík
Tuesday 8 November 2022, 7:30 p.m.
Profesní dům, Malostranské náměstí 2/25, Praha 1
Following a number of exceptional musicians and Bohuslav Martinů fans (Robert Kolínský, Ivo Kahánek, Josef Špaček, Martina Janková, Mahan Esfahani, Martinů Voices, Guarneri Trio Prague and others), this year the violoncellist Petr Nouzovský and pianist Martin Kasík accepted the invitation to perform the benefit concert for BMI. They will present the Three Czech Dances, H 154, Seven Arabesques, H 201 and Variations on a Slovak Folk Song, H 378 by Bohuslav Martinů, Three Pieces for Piano by Klement Slavický and Adagio and Allegro by Robert Schumann.
---
Petr Nouzovský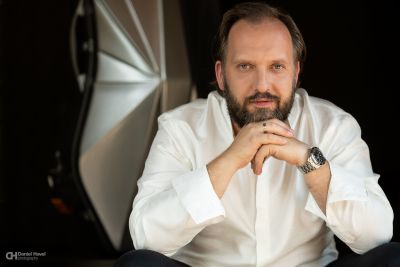 Petr Nouzovský, recognized as one of Europe's eminent cellists of his generation, performs regularly on many international concert stages. He has garnered international acclaim for his deeply expressive musicianship and musical virtuosity, as well as for the gloriously sonorous tone of his 1921 Georg Rauer cello.
…Petr Nouzovsky delivers a truly committed and imaginative account of Martinu's melodic compositions. The performances are dynamic as well as spontaneous, and virtuosity ideally matches with a perfect sense of form and a lot of expressiveness…
Pizzicato Luxembourg
---
Martin Kasík
Martin Kasík ranks among the foremost Czech pianists of the present time. He has devoted himself to piano playing since four years of age. He studied with Monika Tugendliebová at the Janáček conservatory in Ostrava, and subsequently with Ivan Klánský at the Academy of Music and Performing Arts in Prague. The winner of several domestic and international contests, and the recipient of a number of prestigious awards, he has to his credit laureateships from the 1998 Prague Spring International Music Competition, the 1999 Young Concert Artists Competition, the 2000 Davidoff Prix, the 2002 Harmonie Magazine Award, and other distinctions.
…Mr. Kasik plays with a resourceful technique, fluidity, a keen sense of colour and intelligence…
The New York Times
…an incredible tour de force. At the early age of thirty, Martin Kasík already has to his credit a plethora of awards, and there can be no doubt many more are yet in stock for him in the future, in view of his awesome talent! Here is a name for you to remember!
All Arts Review
---
Program:
Bohuslav Martinů: Variations on a Slovak Folk Song, H 378
Theme: Poco andante, rubato
1. Var.: Moderato
2. Var.: Poco allegro
3. Var.: Moderato
4. Var.: Scherzo, Allegretto
5. Var.: Allegro
Klement Slavický: Three Pieces for Piano
1. Burleska
2. Intermezzo
3. Toccata
Robert Schumann: Adagio and Allegro
Bohuslav Martinů: Romance for Violin and Piano (transcription)
New discovery of Bohuslav Martinů Institute
Bohuslav Martinů: Three Czech Dances for piano, H 154
1. Obkročák. Tempo di Polka
2. Dupák. Allegro con brio
3. Polka. Rubato.
Bohuslav Martinů: Seven Arabesques, rhythmic etudes for violoncello and piano, H 201
1. Poco allegro
2. Moderato
3. Andante moderato
4. Allegro
5. Adagio
6. Allegretto
7. Allegretto moderato
---
RESERVATION AND CONTACT FOR FURTHER INFORMATION:
Kateřina Nová
benefice@martinu.cz
The minimal donation is 2000 CZK
The Bohuslav Martinů Institute would like to express gratitude to Petr Nouzovský and Martin Kasík for performing at the benefit concert for nominal fee. We thank the Bohuslav Martinů Foundation for continuous support. Many thanks also belong to the most generous sponsor so far: the RSJ financial group.
It is possible to make a donation agreement and subsequently deduct the gift value from taxes (see the bill no. 586/1992 Sb., o daních z příjmů, § 15). In case you are not able to attend the concert and you would still like to support the Bohuslav Martinů Institute activities, you can send your contribution to the bank account 2300633685/2010 (Fio banka).
Main partner: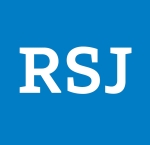 Partners: