2nd Benefit Concert 2016
Already for the second time Benefit Concert of The Bohuslav Martinů Institute will take place in Prague. We are pleased that one of the leading Mozart performers of today, regular guest at the Salzburg Festival and former long-term soloist of the Zürich Opera House, Swiss-Czech soprano Martina Janková together with Ivo Kahánek and baritone Tomáš Král have accepted our invitation to perform at this event.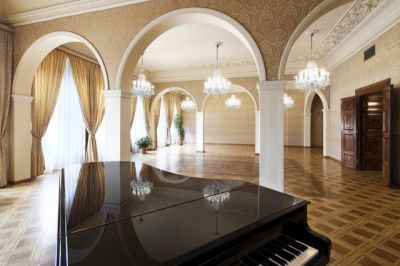 Monday 28. November 2016, 7.30 pm
Kaiserstein Palace, Lesser Town Square​, Prague 1
Leoš Janáček - Moravian Folk Poetry in Songs (selection)
Bohuslav Martinů - The New Slovak Songs, H 126 (selection)
Martina Janková - soprano
Tomáš Král - baritone
Ivo Kahánek - piano
The Bohuslav Martinů Institute's major project is the gradual publication of all of Martinů's works in critical editions. The financial sponsor of the Complete Bohuslav Martinů Edition is the Bohuslav Martinů Foundation. Yet the project will run for decades and its full funding is beyond the foundation's possibilities. Therefore, in addition to obtaining various partial grants, the Bohuslav Martinů Institute would like to hold annual benefit concerts and also offer the individual volumes of the Complete Bohuslav Martinů Edition for "adoption".
The first three volumes were published in complete bilingual Czech and English versions by the globally renowned Bärenreiter since the beginning of 2015. They contain the Epic of Gilgamesh, Symphony No. 4 and chamber music for 6 - 9 instruments, and have already been subscribed to by foreign universities and libraries.
Two new volumes will be published every year. For the schedule of the first 10 volumes and further information pertaining to the project and those working on it, visit www.martinu.cz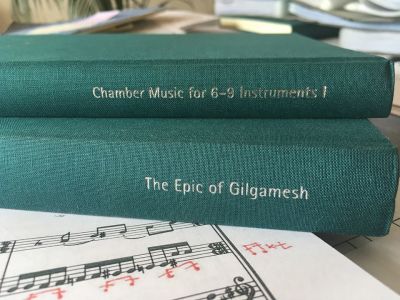 Tickets include concert and
banquet
which follows.
General partner:
RSJ a.s.
Contact for more information:
adela@martinu.cz
If you cannot attend this year's benefit concert and still want to support work of the Bohuslav Martinů Institute, you can do it so by sending a donation on our bank account (2300633685/2010). We genuinely thank our supporters.