7th Benefit Concert for Bohuslav Martinu Institute
will be held on 11 November 2021
Guarneri Trio Prague will perform at the seventh benefit concert for the Bohuslav Martinů Institute. The concert will take place on Thursday 11 November 2021 at Profesní dům, Malostranské Square in Prague.
Guarneri Trio Prague
Thursday 11 November 2021, 7:30 p.m.
Profesní dům, Malostranské náměstí 2/25, Praha 1
Photos by Zdeněk Chrapek:
---
Guarneri Trio Prague
Čeněk Pavlík - violin
Marek Jerie - cello
Ivan Klánský - piano
The Guarneri Trio Prague belongs to the most renowned piano trios in the world of classical music. Founded by Ivan Klanský, Čeněk Pavlík and Marek Jerie, the Trio drew with its artistically spectacluar performances the attention of the international press early in its carreer. The Trio has been playing since 1986 in in the same line-up. The ensemble performs regularly at many international music festivals including the Schleswig-Holstein Festival, Prague Spring, and Folle Journée in Nantes, Bilbao and Tokyo. The trio plays also at prestigious concert venues around the world, in cities like London, Paris, Prague, Madrid, Geneva and Hamburg. It has toured successfully throughout Europe, South and North America, Australia, Japan, the Phillipines and China. The Guarneri Trio Prague has recorded the complete piano trios of Beethoven, Mendelssohn, Shostakovich, Schubert, Brahms and Mozart for the French label Praga Digitals and the piano trios of Dvorak for the Czech label Supraphon. For their recordings the Trio was rewarded with many important prices (Diapason d'Or, Le Monde de la Musique, Choc).
---
Programme:
Bohuslav Martinů: Bergerettes for Violin, Cello and Piano, H 275
Luboš Fišer: Trio for Violin, Cello and Piano
Dmitrij Šostakovič: Trio No. 2 e-minor for Violin, Cello and Piano, op. 67
---
RESERVATION AND CONTACT FOR FURTHER INFORMATION:
Kateřina Nová
benefice@martinu.cz
The minimal donation is 2000 CZK
The Bohuslav Martinů Institute would like to express gratitude to the Guarneri Trio Prague for performing at the benefit concert for nominal fee. Many thanks also belong to the most generous sponsor so far: the RSJ financial group.
It is possible to make a donation agreement and subsequently deduct the gift value from taxes (see the bill no. 586/1992 Sb., o daních z příjmů, § 15). In case you are not able to attend the concert and you would still like to support the Bohuslav Martinů Institute activities, you can send your contribution to the bank account 2300633685/2010 (Fio banka).
​
Main partner: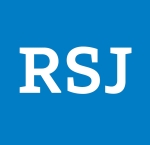 Partners: