3rd Benefit Concert 2017
The third Benefit Concert of the Bohuslav Martinů Institute took place again in the beautiful premises of the Kaiserstein Palace in the center of Prague. This year, one of the most prominent representatives of the younger generation, concert master of the Czech Philharmonic and laureate of the International Queen Elisabeth Competition in Brussels Josef Špaček together with outstanding pianist Miroslav Sekera accepted our invitation to perform at this event. ​
Josef Špaček, Miroslav Sekera Photo: PJ - Ivan Malý
Monday 20 November 2017, 7.30 pm
Kaiserstein Palace, Prague
Bohuslav MARTINŮ: Sonata No. 3 for Violin and Piano, H 303
Bedřich SMETANA: From the Homeland. Two Duos for Violin and Piano
Bohuslav Martinů: Concerto for Violin and Piano, H 13
Josef Špaček - violin
Miroslav Sekera - piano
Kaiserstein Palace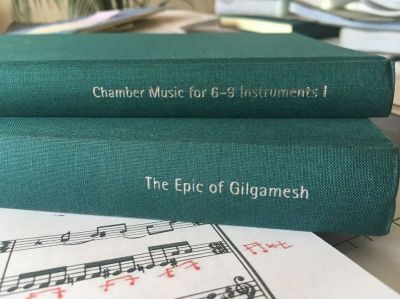 Tickets included concert and banquet which follows.
General partner: RSJ a.s.
If you cannot attend this year's benefit concert and still want to support work of the Bohuslav Martinů Institute, you can do it so by sending a donation on our bank account (Fio Bank, IBAN: CZ6420100000002300633685, SWIFT/BIC: FIOBCZPPXXX). We genuinely thank our supporters.
General partner: RSJ